Windows 11 Theme for Windows 10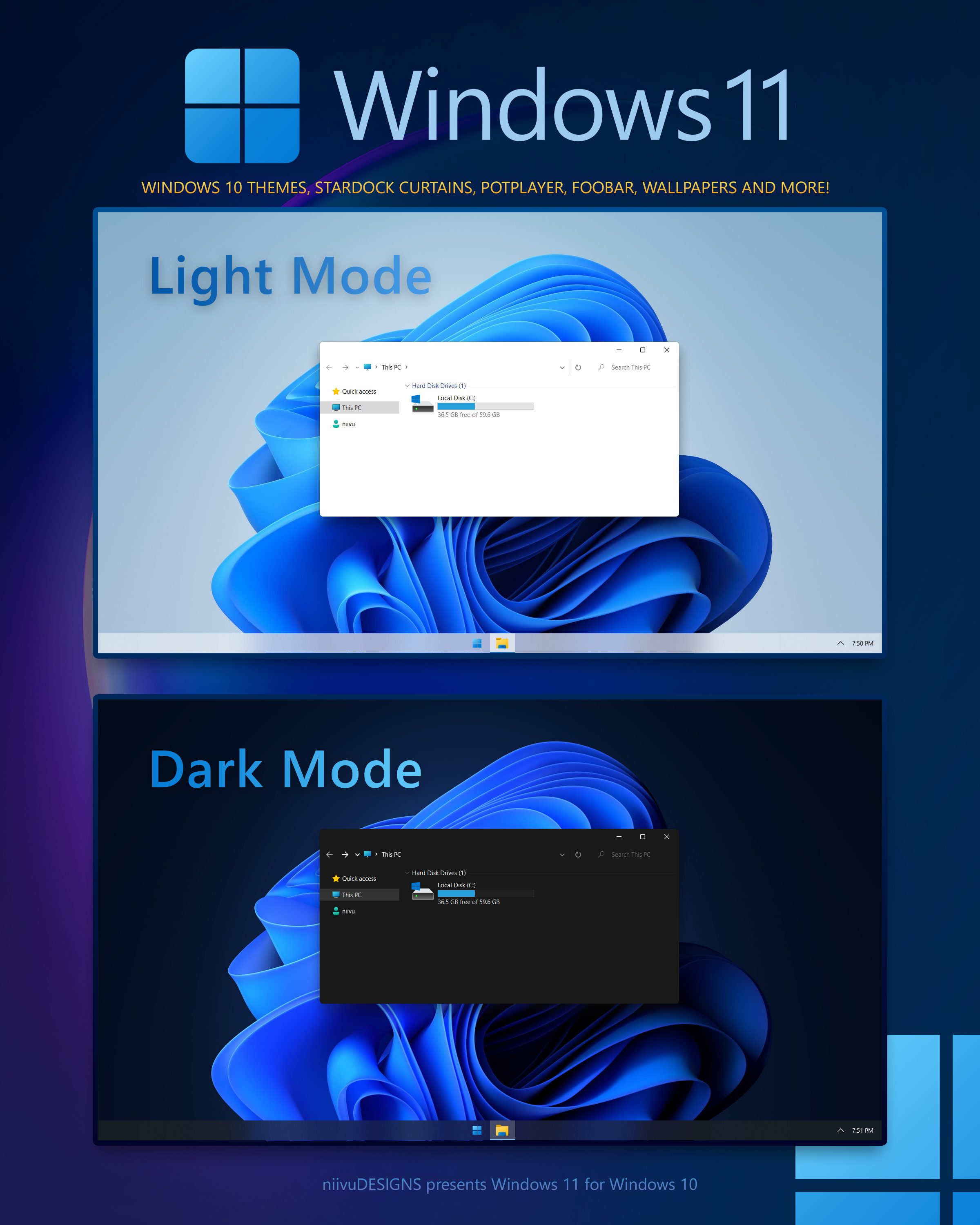 Get the latest Windows 11 look for your Windows 10 desktop.



UPDATE | AUGUST 07 2021 - Another update.



To get the Start Icon to center use the following program and trick.

OpenStartMenu Make a shortcut to the program and pin it to your taskbar. Edit the end of the target to something like /mouse -15 -30 so the start menu will open up at the icon location. Use the included StartIcon.ico and Blank Start Orb or hide the StartButton with another software.

Thanks so far for all the great comments. If you like it please give it a



Wallpapers from the Windows 11 leak. With or without addressbar.

Stardock Curtains, xoblite, SIB, Tclock redux, RoundedTB, Potplayer, foobar2000.*To get the rounded corners you'll need to use Stardock Curtains.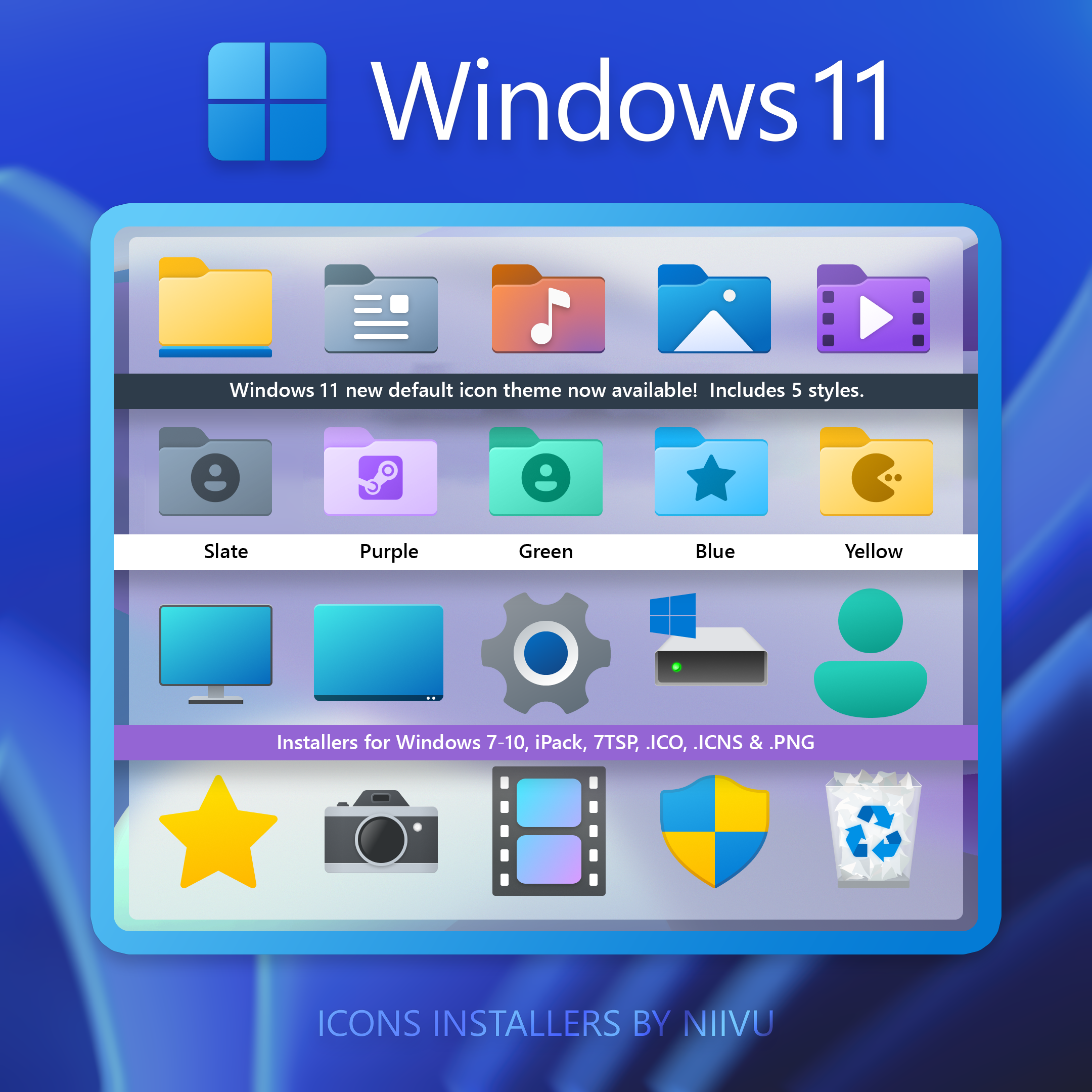 🆘 Requirements
🎑 Setup
Guide To Installing Windows 10 Themes (CREATE A SYSTEM RESTORE POINT PRIOR TO INSTALLATION!)

Introduction to Desktop Customization (Themes)


Made by niivu